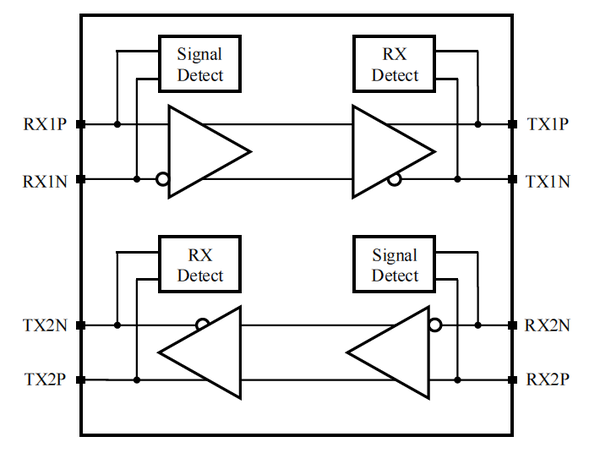 Overview
THCX222R05 is a multi-protocol re-driver and a signal conditioner corresponding to various interfaces like SLVS-EC, USB3 Vision, USB3.1.
THCX222R05 features a continuous time linear equalizer (CTLE) to compensate a signal integrity degraded by insertion loss or inter-symbol interference (ISI).
It enables users to design PCB layout easily and develop a longer cable.
2 Circuits in 1 Package
Equalization
Adjustable Linear Equalizer (CTLE) in 16 steps
Adjustable DC gain in 8 steps
Adjustable Voltage Output Swing Linear Range : 1200mVp-p at maximum
Supply Voltage : 3.3V
Receiver and LFPS Detect at USB3.1
Package : QFN30 (2.5mm x 4.5mm)
Applications:
SLVS-EC
USB3 Vision
USB3.1 Gen1
Go to FAQ for this product
Purchase Samples