System Modules
NEW
THSB series is a system module product using LVDS and V-by-One® HS, our flagship product.

We have newly developed ACC paddle card products that achieves long distance transmission. The cards also improves the insertion loss of cables, which enable to transmit video data by using cables with smaller diameter cables. Those daughter card products proposes use cases of our LSI products.

We will continue to develop new products to offer new use cases of LSI products.

Daughter Card (THSB-FMC Series)
THine Electronics, Inc released the THSB-FMC series conforming to the FPGA Mezzanine Card standard (Vita 57.1) as the first product. In the future, we will release products that correspond to various reference boards such as FPGA and SoC from time to time and support our customers' product development.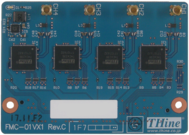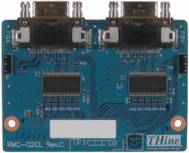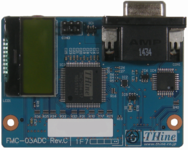 ACC paddle card (THSB - ACC series)
THSB - ACC series is a paddle card for Active Copper Cable intended for use in applications which needs to transmit data in long distance, such as USB3 Vision.
This product adopts our new product THCX222R05 developed with our own Mixed Signal Technology, enabling USB3.0 / 3.1 Gen 1 transmission in 5-meters or longer cables, which no products achieved so far. In addition, customers can select smaller diameter cables with more flexibility. The products contributes to add more values on customers' system.
In the future we will release a series of products series that matches USB Type-C and other transmission standards.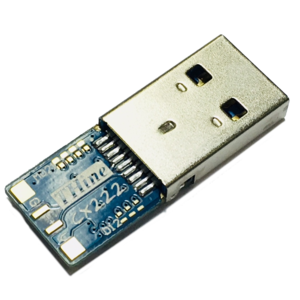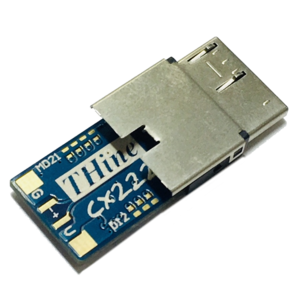 AI&IoT Solution
V-by-One®HS (SerDes)
V-by-One® (SerDes)
Transceivers
Repeater
LVDS (SerDes)
LED Driver
Motor Driver
ISP (Image Signal Processor)
TCON (Timing Controller)
Video ADC
PMIC (Power IC)
Power Module