THine Electronics ships more than 30 million V-by-One® Chips


2014/01/30
Tokyo (January 30, 2014) – THine Electronics, Inc. (JASDAQ: 6769), the global leader in high-speed serial interface and provider of mixed-signal LSI for mass markets, today announced its accumulated shipments of more than 30 million V-by-One® chips. V-by-One® technology is developed by THine to deliver value of higher-speed data transmission with fewer cables and more noise tolerant features for digital interface systems, especially for image pixel data transmission. Based on these features, V-by-One® has contributed customers to reduce their time-to-market as well.
V-by-One® technology has been applied to various markets such as automotives, security systems, multi-functional printers, flat panel displays (FPD), robotics and amusement markets, so far. Especially, V-by-One®HS, higher-speed technology among V-by-One® series, has been widely accepted in the FPD market such as 4Kx2K television markets as de facto standard.
"THine has reached our 30 millionth V-by-One® milestone shipments." Kazutaka Nogami, THine Electronics' President and CEO, noted, "This is largely due to the fact that our customers understand the technical features of V-by-One® as one of the smartest interface and enjoy the opportunities to adopt the advantages of V-by-One®. We appreciate all of our customers. THine plans to enhance more value and support existing customers and potential adopters to deriver their advantages through our V-by-One® technology continuously."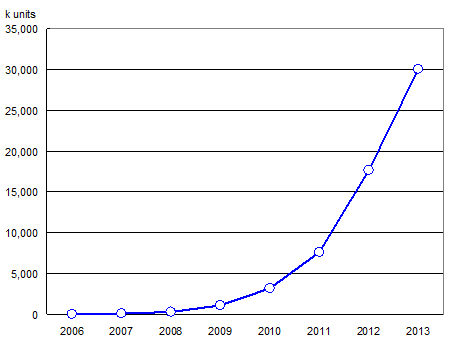 TRADEMARKS
All other company or product names are the registered trademarks or trademarks of their respective owner.