HOME >
What's ISP? It is everywhere. Digital Camera, Security Camera, etc.
Enthusiastic THine employees' columns, stories, and excellent
solutions welcomed by many customers.
Development Column
What's ISP? It is everywhere. Digital Camera, Security Camera, etc.
What is ISP? This is a frequently asked question. We are going to explain about ISP which will become something familiar to our lives.
Do you know about THine's ISP?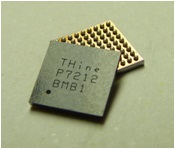 Hello, I am engineer of THine Electronics.
I am developing IC which is called ISP.
THine Electronics is a semiconductor maker that plans, designs, and sells mixed-signal LSIs.
ISP is one of the main product of THine's lineups as well as interface ICs that transfer high resolution video signal data for flat panel display, high quality image controller IC for LCD panel, wide range power IC, LED driver and motor driver.
SWARM?
Have you ever heard about SWARM? Swarm is wireless sensor network that allows transmitting/receiving data. It is named from the image of collective behaviour exhibited by insects or birds. Some people say SWARM will be all over the place in our future. Temperature, humidity, weather information, Health information such as weight, body temperature, and a pulse, Traffic information, people's flow line, etc., etc. Each small amount of information were received and send by small sensors to servers or smart phones. Statistical information collected by servers is used in many scenes of our lives such as, marketing, disaster control, city planning, health care, sports, leisure, concert, exhibition, Schools. "Sensor" is one of the important element of SWARM.
Seeing is believing
Some say "picture is worth a thousand words". Visual information accounts large part of all the information a human being receives.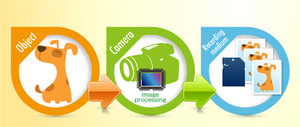 Digital camera, camcorder, smartphone, tablet, PC, automotive, security camera and even some glasses has camera features.

Smartphone, tablet and PC which you are looking at right now to read this column, includes camera = image sensor.

THine electronics imaging team are developing ISP that will work with image sensor, lens to build image quality that match to various applications and purposes.
Next, we will show you what we did with before and what we are going to make with ISP.
224__RCMS_CONTENT_BOUNDARY__223__RCMS_CONTENT_BOUNDARY____RCMS_CONTENT_BOUNDARY____RCMS_CONTENT_BOUNDARY____RCMS_CONTENT_BOUNDARY____RCMS_CONTENT_BOUNDARY____RCMS_CONTENT_BOUNDARY____RCMS_CONTENT_BOUNDARY____RCMS_CONTENT_BOUNDARY__
__RCMS_CONTENT_BOUNDARY____RCMS_CONTENT_BOUNDARY____RCMS_CONTENT_BOUNDARY____RCMS_CONTENT_BOUNDARY____RCMS_CONTENT_BOUNDARY____RCMS_CONTENT_BOUNDARY____RCMS_CONTENT_BOUNDARY____RCMS_CONTENT_BOUNDARY____RCMS_CONTENT_BOUNDARY__
__RCMS_CONTENT_BOUNDARY____RCMS_CONTENT_BOUNDARY____RCMS_CONTENT_BOUNDARY____RCMS_CONTENT_BOUNDARY____RCMS_CONTENT_BOUNDARY____RCMS_CONTENT_BOUNDARY____RCMS_CONTENT_BOUNDARY____RCMS_CONTENT_BOUNDARY____RCMS_CONTENT_BOUNDARY__


Related Solutions
Introduction of solution using THine ISP (1)