Medical
Diagnostic display
Mammography display
Surgical display
Pathology display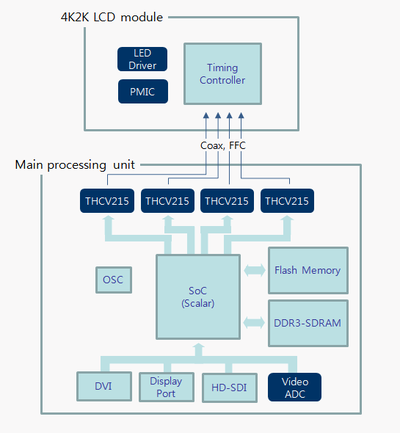 V-by-One®HS Transmitter (THCV series)
THCV215, THCV217

LVDS Receiver (THC63LVD series)
THC63LVD1022, THC63LVD1024

Video ADC (THC series)
THC7984

LED Driver (THL65 series)
THL6516, THL6517, THL6518, THL6523

Power Management (THV3 series)
THV3056, THV3058, THV3543

Endoscopy scope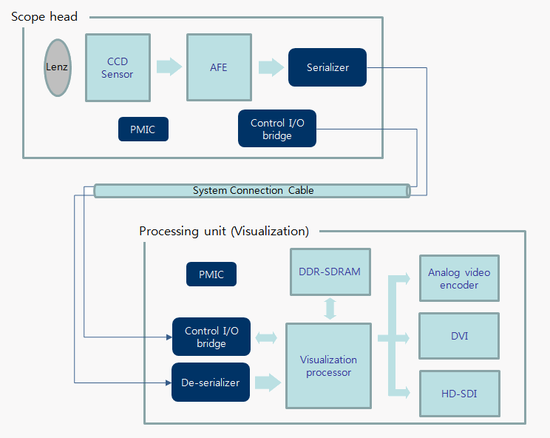 V-by-One®HS Serializer (Transmitter)
THCV217, THCV219

V-by-One®HS De-serializer (Receiver)
THCV218, THCV220



Clinical display
Dentistry display
Patient monitoring system (Display unit)


LCD Timing Controller (THF series)
THF9802 (OpenLDI)

LED Driver (THL65 series)
THL6516, THL6517, THL6518, THL6523

Power Management (THV3 series)
THV3056, THV3058, THV3543


Related Column
What is ISP? This is frequently asked question. We are going to explain about ISP which will become something familiar to our lives.
Related Solutions
Introduction of solution using THine ISP (1)
In choosing ICs, it is important to reduce costs. From many options THine Electronics offers, you can find not only the best performance, but the best cost reduction.