System Modules
NEW
THSB series is a system module product using LVDS and V-by-One(R)HS, our flagship product.
As the first product, we have released daughter card product that shows examples of using our products.
We will continue to offer new products that we suggest new products and new use cases from now on.
Daughter Card
THine Electronics, Inc released the THSB-FMC series conforming to the FPGA Mezzanine Card standard (Vita 57.1) as the first product. In the future we will release products that correspond to various reference boards such as FPGA and SoC from time to time and support our customers' product development.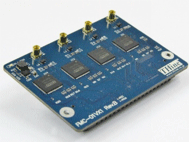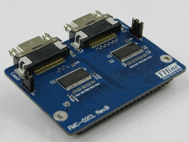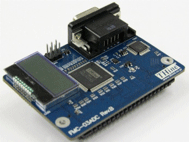 Type
Product Name
Product Category
Board Size(mm)
Cable Connector
System Connector
Status

NEW


V-by-One® HS Rx x 4ch
THSB-FMC-01Vx1
FMC/LPC Daughter Card
70 x 50
MMCX 4ch
FMC Low Pin Count
MP

NEW


Camera Liink Input
THSB-FMC-02CL
FMC/LPC Daughter Card
70 x 50
26pin SDR 2ch
FMC Low Pin Count
MP

NEW


Analog RGB Input
THSB-FMC-03ADC
FMC/LPC Daughter Card
70 x 50
D-Sub 15pin
FMC Low Pin Count
MP
V-by-One®HS (SerDes)
V-by-One® (SerDes)
Repeater
LVDS (SerDes)
LED Driver
Motor Driver
ISP (Image Signal Processor)
TCON (Timing Controller)
Video ADC
PMIC (Power IC)
Power Module
System Modules